We offer agronomic advisory services and external agronomic management for the optimization of your farms, gardening companies, hotel complexes and nurseries.
Our expert technicians will solve your problems in terms of production, quality and regulations.
Agronomic advisory services and periodic monitoring
We carry out regular and continuous monitoring of our clients' crops, carrying out all the necessary recommendations regarding:
production optimization,

Plantation productivity improvements,

Product quality improvements,

Agronomic advice on current regulations,

Soil studies and plantation design,

Agronomic advice on the implementation of new techniques and technologies,

Training for the use of tools and technologies,

Phytosanitary treatments,

Integrated control, biological,

Subscription plans, irrigation plans and hybrid endowments,

Control of work and cultural practices, etc.
Contact us to find out how we can help you with your agricultural project.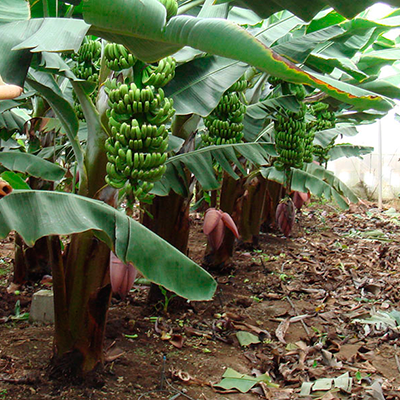 We offer the possibility of punctual hiring of field technicians for technical work
Our team is continuously documenting the appearance of new pests, new treatments, developments in the management of integrated and biological control, legislation, regulations, etc., in order to offer our clients quality in our advisory, engineering and training.
This is how we carry out agronomic advisory projects
Experience
More than 15 years carrying out agronomic consulting projects with high satisfaction
Implication
We follow the project, from the field, periodically and continuously. We are a member of the organization
Speed and organization
Quick response and an efficient internal organization that integrates several services to expedite decisions
Some projects where we provide advisory services
We count as clients with important agricultural and livestock companies in the Canary Islands, as well as important nurseries and tourist complexes.
PROYECTO DE ASESORAMIENTO
Asesoramiento agronómico Club Maspalomas Suites
Asesoramiento agronómico Hípicas Los Toneles
Asesoramiento agronómico Dunas Suite & Villas
Asesoramiento agronómico R2 Hotels
Asesoramiento agronómico Finca Navelo
Asesoramiento agronómico Hotel Esplendido
Asesoramiento agronómico Hotel Esquinzo
Asesoramiento agronómico Hotel Albatros
Asesoramiento agronómico Puerto de Mogán
Asesoramiento agronómico Finca Higuera Canaria
Asesoramiento agronómico Finca José Padilla Frances
Asesoramiento agronómico Viveros Mogán
Asesoramiento agronómico Finca Machinda (Guinea Ecuatorial)