Training Course in Handling of Phytosanitary Products – Basic Level
Length: 25h
Registration Fee: €150 (Bonus for companies).
Objectives: To offer handlers of phytosanitary products technical information on the correct handling and
Ofrecer a los manipuladores de productos fitosanitarios información técnica sobre la correcta manipulación y aplicación de los productos y contrastarlas con sus experiencias.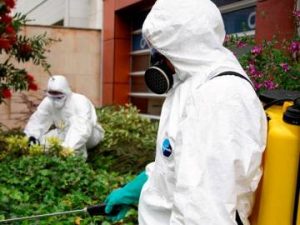 Content:
– Pests. Control methods. Means of phytosanitary defense.
– Products description and generalities.
– Danger of phytosanitary products and their residues.
– Risks derived from the use of phytosanitary products.
– Poisoning and other health effects. First aid.
– Phytosanitary treatments. Application equipment.
– Cleaning, maintenance, regulation and revision of equipment.
– Operator exposure level: Preventive and protective measures in the use of phytosanitary products.
– Work-health relationship: Regulations on prevention of occupational risks.
– Good environmental practices. Environmental awareness.
– Protection of the environment and elimination of empty containers: Specific regulations.
– Principles of traceability. Requirements regarding food and feed hygene.
– Good phytosanitary practice: Interpretation of labeling and safety data sheets.
– Regulations affecting the use of phytosanitary products. Infringements and sanctions.
– Practices of application of phytosanitary products.